Renergy Inc.has been devoted itself in developing premium renewable energy products, especially in solar and wind grid-tie and stand alone inverters and UPS systems in the past few years. Located in Taiwan, we have very strong R&D veteran originating from the most prestegious electronics companies
including the worldwide No. 2 largest UPS manufacturer and thus enable us to develop innovative and competitive product at the right time to meet the demands in the renewable energy market.
Recently, we are pleased to announce a full series of
PV
Grid-tie Inverter from 1.5KW to 10KW and off-grid Solar Home
UPS
from 1.2KVA to 10KVA system are now available for sales.
Besides, our
PV Array Box is destined to be a must for PV grid tie system.
In our road map, we will launch solar/ wind hybrid gridtie inverter from 1KW to 3KW since 2007.

Our factory is located in Southern Taiwan. We are the strategic partner of the some leading, worldwide well-known UPS manufacturers in offering them larger UPS OEM manufacturing service starting from 50KVA up to 600KVA. Having more than 30 R&D engineers, we have a versatile team in developing state-of-the-art UPS, inverter and other power products.
Our factory has been a reputable and leading designer and manufacturer of standard & tailored-made UPS, Frequency Converter and Inverter in Taiwan.

By focusing the efforts on manufacturing safe, smart and stable products, we has successfully built up long-term relationship with many OEM / ODM customers from domestic & overseas market. Our high quality products and knowledgeable, well-trained people stand ready to help our customers succeed.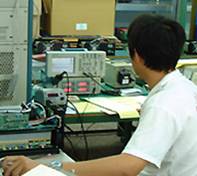 Renergy is a market developer and always invent new products at reasonable cost to lead the market trend. Renergy has gradually upgraded technology from making small power units to producing more sophisticated & complicated power equipment to maintain its leadership.

In 1998, a new factory was established in Xiamen, China, and has built a reputation as the premier supplier of on-line UPS in China, a reputation based on the provision of superior quality products and after sales service
which has become the benchmark for the industry. This year our China factory has expanded production lines to operate capacity of about 50,000 units per month from 400VA to 10KVA.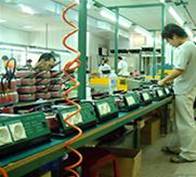 Over the last 5 years, Renergy has produced more than 800 high power units with defective rate less than 0.4%. Because of our persistence on reliability, we have become the most reliable manufacturer among other Taiwan makers, and are capable of serving the customers in the field of Computer, Telecom, Power Plant Station, Semi-Conductor, Steel and Oil, Hospital, University, Air Force & Air Port, and other military, industrial & commercial sectors.
Dedicating to the environmental protection for Green Earth, Renergy has joint venture with government & private sectors to extend product ranges which will include Active Power Filter, Inductive Voltage Regulator, Solar Energy, and other power equipment relating to energy saving and zero pollution utility power.
Our Mission--3E
Starting from our mission of Power to Come, Renergy will spare no efforts
in offering the best solutions for Energy, Environment and
Enlightened life style to make our earth sustainable.